Tag:
inventories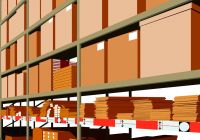 Research
The pandemic buying surge prompted businesses to stock up way too much.
Research
An end to artificially low rates and globalization will have mixed results, strategist Michael Cembalest finds.
Market Drilldown
While the armadas of container ships waiting for berths have shrunk, other problems lurk for cargo transport.