Tag:
Thole v US Bank
Newsmakers
Plaintiffs charging mismanagement of funds would have received the same fixed payment regardless of investment outcomes, the ruling said.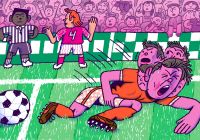 If the Supreme Court backs beneficiaries over US Bank's overfunded program, look for more actions against company retirement funds.
Newsmakers
Question is: Can plan beneficiaries sue over risky asset allocations, despite the plan's return to full funding?