Tag:
Black
Asset Management Culture
A group of funds holding roughly $2.3 trillion say they will make demands on companies whose stocks are in their portfolios.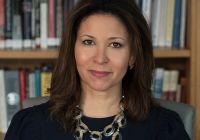 Opinion
Only a small, select group of Black professionals gets to advance to the C-suites of firms. White men get a lot more leeway. Nickol Hackett, CIO of the Joyce Foundation, lays out how this can be rectified.