Tag:
coronavirus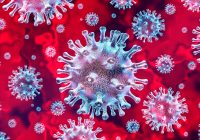 Market Moves
The coronavirus may be the disastrous surprise that overwhelms public health officials and slams the markets, the firm's Lonski admonishes.
Risk
S&P 500, aside from yesterday's rally, has dipped up to 13% due to epidemics, Citi says.
Newsmakers
Hedge fund honcho thinks current wacky times could be headed for a popping bubble.