Tag:
Moody's Analytics
Coronavirus - COVID-19
If virus-fueled economic crunch lasts through summer, look out, says economist Mark Zandi.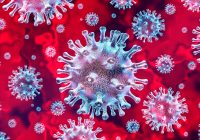 Market Moves
The coronavirus may be the disastrous surprise that overwhelms public health officials and slams the markets, the firm's Lonski admonishes.
News
Ratio to upgrades doubles, Moody's says, due to sales dip.