Tag:
SPRS
Pensions
The strong showing lifts long-term return rates above assumed rates for the first time in a decade.
Pensions
Legislation creates new panel of trustees for County Employees Retirement System.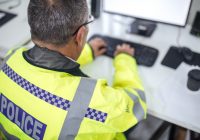 Coronavirus - COVID-19
The governor hopes to bolster ranks thinned by the coronavirus, letting retired workers collect regular pay without shrinking their pension payouts.