Tag:
stakeholder capitalism
Newsmakers
The BlackRock CEO is either too radical or too namby-pamby, critics say.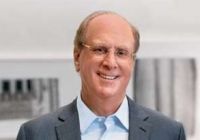 Market Moves
BlackRock chief sees 'tectonic shift' as enthusiasm mounts for sustainable investments.
Last year, the Business Roundtable vowed to shift its corporate purpose to better serve communities and groups beyond its shareholder base. The promise, overall, hasn't been kept yet.