Tag:
consumer demand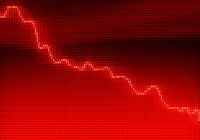 Risk
The firm's Mike Wilson urges the use of a 'barbell strategy' to cushion the blow from a downturn—or higher rates.
Market Moves
But don't worry, because stocks will do fine then, the noted equities fan advises.
Doubts rise that stock's boffo performance will keep rolling through 2025, although almighty tech might let it maintain some momentum, savants say.