Tag:
market cap
Research
Research Affiliates assesses how tailoring indexes to investors' tastes carries its own weaknesses.
Asset Allocation
Both once seen as has-beens, the two tech giants draw closer as the software firm picks up speed.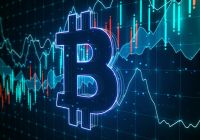 Alternatives
Mutual fund chiefs overwhelmingly think Bitcoin is a bubble that will pop, BofA survey shows.