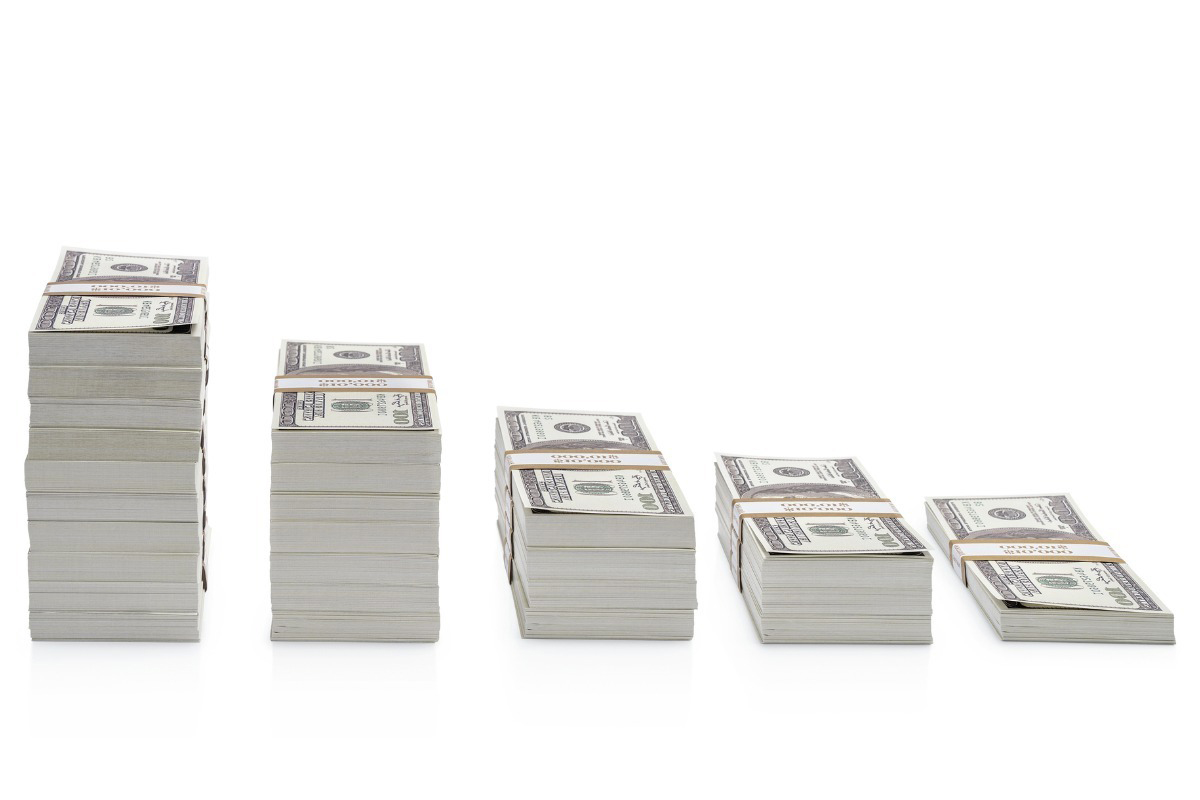 Over the past couple of weeks, the dollar has rallied somewhat. But that hasn't muted the many doubts that the buck has further to fall. A new study from DoubleLine shows how.
The greenback's winning streak continued Thursday, with the US Dollar Index nudging up 0.39%. It ended the day higher than most of its peers. A likely factor, according to market observers: Optimism that the US economic recovery will advance faster than those in the eurozone, where lockdown measures have been extended.   
Some good economic reports helped. US private payrolls rose by 174,000 jobs last month, the ADP National Employment Report indicated. Data for December was revised to show 78,000 jobs lost rather than the originally reported 123,000. 
The brief for the dollar is that, among other things, it has been the international reserve currency for decades. This means other nations' central banks hold it as the ready means to pay debts and propel commerce. If the dollar lost  a lot of its value, the US currency couldn't fulfill those roles.
The dollar skeptics point out that the Federal Reserve remains very accommodative and will keep on buying Treasuries, depressing their yields. So currency investors will get less bang for their buck, as it were. And the Fed, along with the federal government, has injected enormous liquidity into the system. So, the argument runs, the world is awash in dollars.
Hence, in December, Citigroup forecast that the sliding dollar would drop another 20% this year. While the bank hasn't issued an update, pessimism about how the currency will fare still is prevalent.
Take DoubleLine Capital, the firm run by Jeff Gundlach, aka the Bond King. Bill Campbell, a portfolio manager for international fixed income at the firm, just penned an incisive analysis sketching long-term threats against the buck's dominance.
He pointed out that a massive trading group is poised to challenge the dollar, planning to remove it as the standard unit of transaction for international trade. In November, 15 Asian nations representing 30% of the world's gross domestic product (GDP) struck this pact. Called the Regional Comprehensive Economic Partnership, it includes China, Japan, and South Korea.
In addition, the European Commission, the executive branch of the 27-country European Union, has drafted a plan to back the EU away from its dollar-centric status.
Meanwhile, Campbell noted, the Society for Worldwide Interbank Financial Telecommunication (SWIFT), the largest world payment system, has seen a drop-off in dollar transactions.
All that means, he wrote, that the dollar will soon see the day it is toppled at No. 1. As Campbell put it, "The change is coming."
Related Stories:
If You Think the Dollar Has Lost Value Now—Just Wait
The Dollar Is in Peril of Getting Knocked Off Its Perch, Goldman Warns
The Dollar Will Keep Falling, UBS Predicts
Tags: Bill Campbell, Citigroup, dollar, Double, Economy, European Union, Jeff Gundlach, Regional Comprehensive Economic Partnership, US Dollar Index