Tag:
Jeff Gundlach
Market Moves
They're the best way to offset an upward trend in the CPI, the firm advises.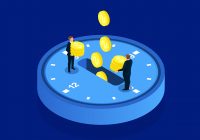 Market Moves
Bond King says that output will bring much more Treasury issuance, and the Fed's buying a lot of it.
Asset Management Culture
As the faded master bond investor announces his retirement, the usurper keeps growing in stature.