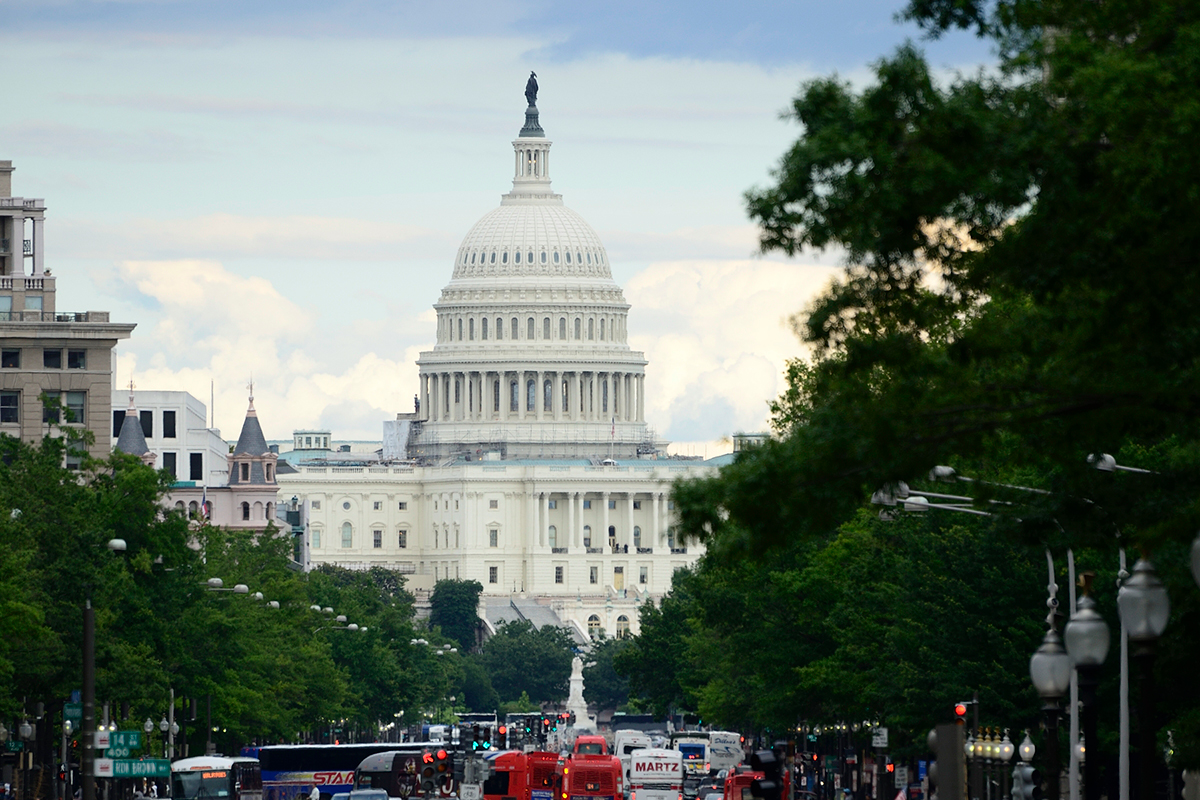 Wall Street seems to like the idea of a split Congress and a Biden White House. Last week was the best week for the S&P 500 (up more than 7%) since the April market bounce back. But economist Nouriel Roubini, known as Dr. Doom for his negative economic outlooks, begs to differ.
Gridlocked government in Washington means the economy won't get the extra federal stimulus it needs up ahead to avoid slipping back into a recession, Roubini, a New York University professor, told Yahoo Finance in a video interview. While the nation's unemployment rate for October dropped to 6.9% from 7.9%, thousands of Americans remain out of work.
Roubini lambasted talk of a beneficially split Washington, a view that is at odds with conventional wisdom. Last week's market run-up stemmed from the widespread investor belief that a GOP Senate will curb the incoming Democratic administration's desire for higher corporate taxes, many Wall Street analysts have said.
But in Roubini's estimation, such a partisan situation will thwart an adequate stimulus bill. He defined that as well in excess of $1 trillion. The upshot, he said, is that "we're not going to have enough fiscal stimulus, the economy is going to weaken, and that's going to be something that eventually is going to bear negatively on the market."
Roubini has a long record of gloomy prognostications. Hence the Dr. Doom moniker. He correctly foresaw the real estate bubble's popping and the financial crisis that devastated the banking system in 2008. Last year, he predicted a 2020 recession, although he pinpointed the trade war as the catalyst, since the coronavirus had not shown up yet. 
Some talk has surfaced that the lame duck Congress, in which the GOP controls the Senate and the Dems the House, could get a smaller aid proposal through. Senate Majority Leader Mitch McConnell wants a $650 billion package, far smaller than the $2 trillion alternative that House Speaker Nancy Pelosi and Treasury Secretary Steven Mnuchin have been discussing.
Roubini, though, cast doubt that a lame duck solution is likely. He noted that President Donald Trump, defeated in his reelection bid, has "no incentive" to relent on McConnell's demands for a smaller measure. Trump has in the past expressed support for a more expensive bill.  
Of course, the upcoming power arrangement in Washington is still unsettled, which means any fresh stimulus could be on hold until after the presidential inauguration in late January.
Democrat Joe Biden has been dubbed the winner in the presidential race and the House of Representatives stays in the Democrats' hands, while the partisan makeup of the Senate is unclear. Two run-off elections could take place for seats in Georgia that Republicans have held. The outcome could tip the Senate balance to a narrow edge for the Democrats. Many political observers, however, believe that traditionally deeply red Georgia will favor Republicans for the Senate seats.
What about waiting until Biden takes office, with a Senate that's still Republican controlled? Roubini dumped on that notion, too. He recalled that, when Barack Obama came to power in early 2009 amid the Great Recession, he ran into fierce GOP resistance for a big rescue effort.
Back then, Roubini said, "there was not a single Republican who voted for that stimulus." In 2021, predicted Roubini, who worked in the Clinton administration, "the Republicans are going to say, 'We're not going to help Biden. Let the economy rot because we are going to have a chance in 2022.'"
Related Stories:
Dr. Doom Forecasts a Recession in 2020
CEOs Still Have Bleak View of the Economy
How a Trump or Biden Victory Might Affect the Economy
Tags: Donald Trump, Dr. Doom, gridlock, Joe Biden, lame duck Congress, Mitch McConnell, Nancy Pelosi, Nouriel Roubini, Steven Mnuchin, stimulus package