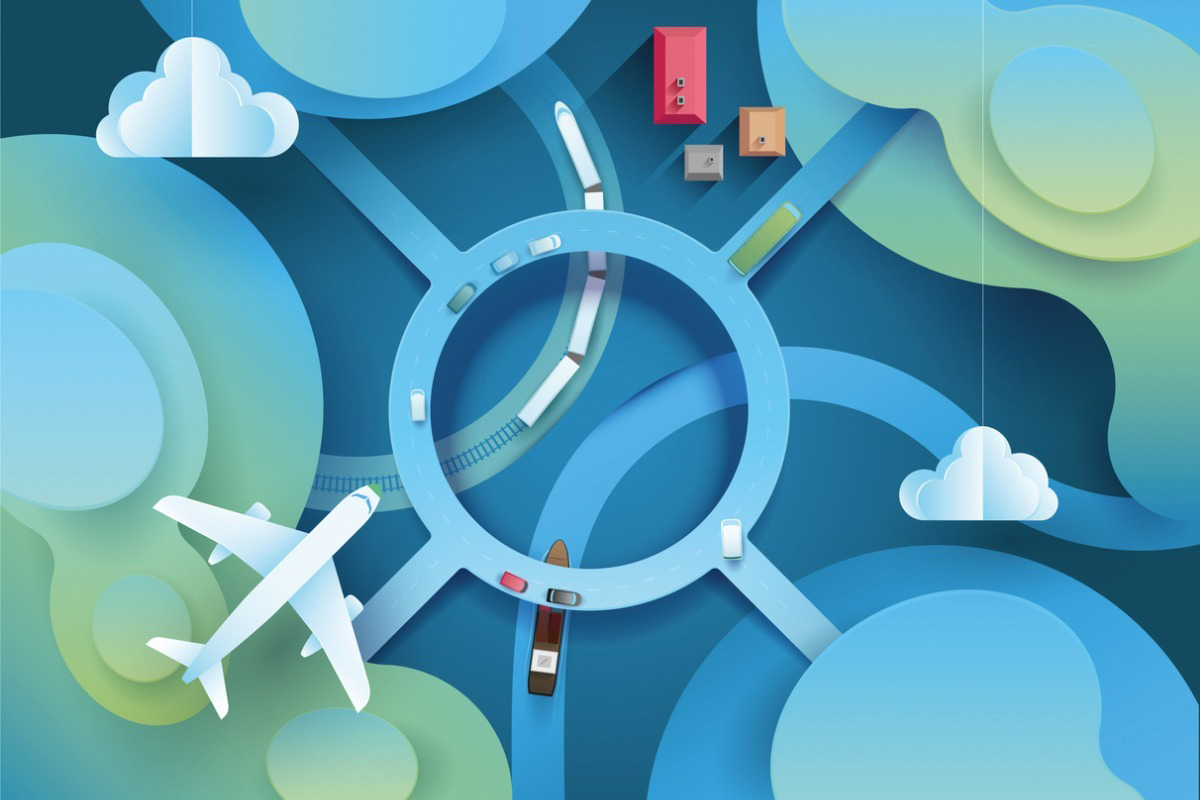 Strengthening urban infrastructure in the US is "imperative" to the pandemic-damaged economy's recovery, says Kamala Harris. The new vice president spoke at the CityLab 2021 conference as the Biden administration prepares a package on the issue.
"Right now, we have the opportunity, dare I say the imperative, to strengthen infrastructure in our cities and create good union jobs," Harris said in special remarks during Bloomberg's CityLab 2021 Conference.
Cities have been hit particularly hard by the pandemic, Harris said. Government and health officials struggled to control the spread of the disease in densely populated urban centers, as some fled hotspots. By one measure, a net 70,000 people left New York City last year, according to a study released in December by location analytics firm Unacast.
Workers and small businesses have taken the brunt of the economic impact. In December, the unemployment rate in New York City had fallen to 11.4%, down from 12.1% the prior month, according to the Department of Labor (DOL). That same month, the Los Angeles unemployment rate was 10.7%. In the US nationwide? December's rate was 6.7%.
Still, during his presidential campaign, Joe Biden promised a $2 trillion infrastructure program that would call on former city leaders who are now part of his cabinet. The Department of Transportation is led by Pete Buttigieg, the former mayor from South Bend, Indiana; the Department of Labor is set to be headed by Marty Walsh, the former Boston mayor.
That infrastructure package will be Biden's second big spending initiative. Right now, the administration is working to get its $1.9 trillion coronavirus relief bill passed through Congress. The House of Representatives approved the relief bill on Saturday, and the Senate is expected to review it later this week.
Biden's infrastructure plan "includes critical support for those communities that have been hardest hit, keeping small businesses open and first responders on the job," Harris continued.
Cities have also been scrambling to find ways to help on their own. City leaders and experts have created outdoor clinics for medical care, redesigned public spaces for socially distant outdoor activities, and put up more WiFi hotspots.
But the added federal aid would include high speed-rail and high-speed internet, Harris said, which will help bolster urban communities. Mayors in coastal metropolitan areas say they need help to build walls and pumps to protect cities from rising seas. More traditional items, such as roads, tunnels, and bridges, also are expected to be in the plan.
Related Stories:
'Zero Cars, Zero Streets': Saudis Hatch a Plan for Future City Living
National Pension Service of Korea Wagers Offices, Hotels Will Recover
Dimon: Get Staffers Back in the Office, Remote-Work Productivity Stinks
Tags: city, climate change, coronavirus, COVID-19, human migration, infrastructure, Kamala Harris, transport, urban, working from home