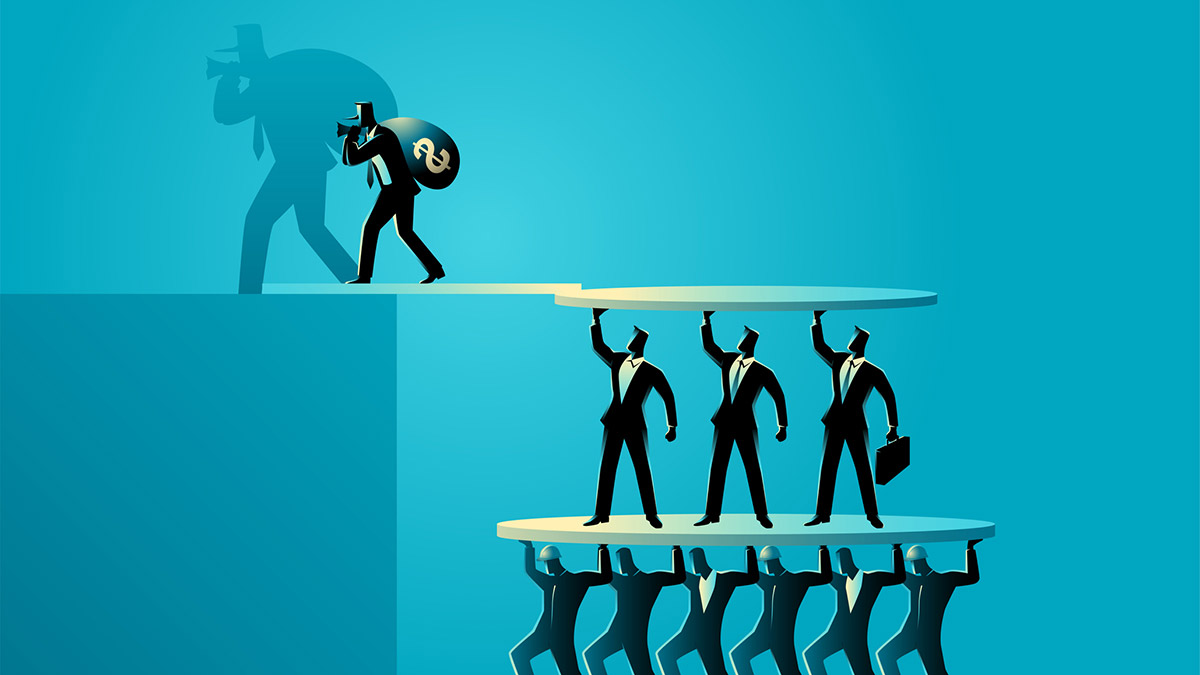 Marc Lawrence, the president of a purported venture capital (VC) firm called Downing, has pleaded guilty to two counts of securities fraud and one count of wire fraud for his role in a Ponzi-like scheme in which he took millions of dollars from more than 30 unsuspecting investors and misappropriated the funds.
The US Attorney's Office for the Southern District of New York (SDNY) said Lawrence lured investors through materially false and misleading statements. According to the indictment against Lawrence, he and Downing CEO David Wagner solicited millions of dollars from investors and said they would invest that money in health care startups. They said their firm provided sales, operations, and management expertise to the startups, which they referred to as "portfolio companies," and that the firm would help bring their products to market and generate profits for Downing investors.
From at least December 2013 through at least 2017, Lawrence, Wagner, and others acting at their behest solicited more than $8 million in investments from the investors, who also worked for Downing, according to the indictment.
"Marc Lawrence and his co-defendant swindled employee-investors of their purported venture capital firm," Audrey Strauss, acting US Attorney for the SDNY, said in a statement. "The firm was a sham, and employee-investor funds were used to pay personal expenses or pay off other investors in Ponzi-like fashion. Now, Lawrence awaits sentencing for his crimes."
The employee-investors were required to invest between $150,000 and $250,000 in Downing, but soon after making their investments they learned that the Downing executives did not have access to millions of dollars in funding, often failed to make payroll, and had almost no products to sell.
The indictment said that after Lawrence, Wagner, and Downing were sued by several employee-investors in May 2016, the two continued their scam by recruiting employee-investors into a new company called Cliniflow Technologies. But this "was simply a new name used by Wagner and Lawrence to solicit investments from new employee-investors that was not tainted by the lawsuits filed against Downing entities," according to the indictment. The indictment also said that most of the more than $1.5 million raised through Cliniflow was transferred to other Downing entities and used to pay for personal expenses and to repay prior investors.
The two counts of securities fraud and one count of wire fraud Lawrence pleaded guilty to each carry a maximum sentence of 20 years in prison. As part of a plea agreement with the government, Lawrence agreed to forfeit $150,000 and pay restitution of more than $4.5 million to his victims. He will be sentenced in February. Wagner pleaded guilty to two counts of securities fraud and one count wire fraud last month.
Related Stories:
Ex-Trader Gets More Than 5 Years in Prison for Ponzi Scheme
Investment Adviser CIO Charged with Running Ponzi-Like Scheme
Crypto Ponzi Scheme Took Millions from over 100 Investors
Tags: David Wagner, Downing, Marc Lawrence, Ponzi, Securities Fraud, Southern District of New York, Wire Fraud