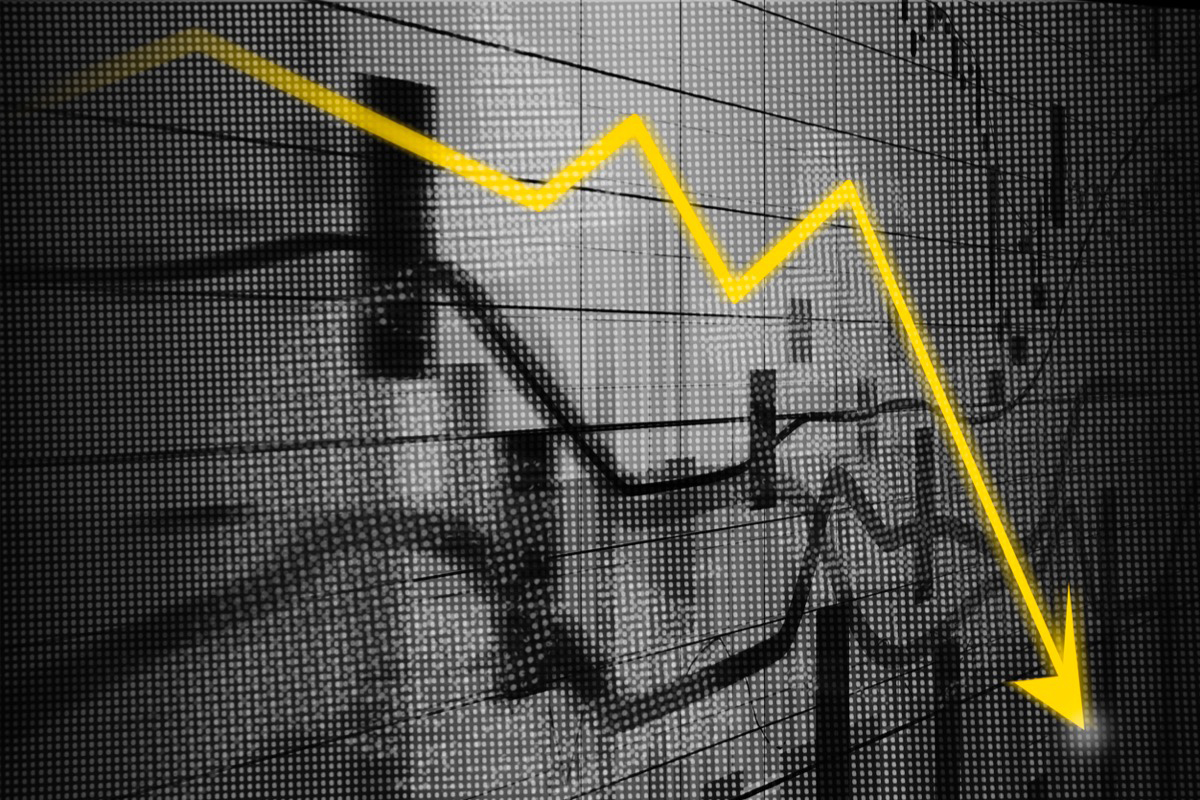 The tigers of the hedge fund world aren't as mighty these days. We're talking about the so-called Tiger Cubs, funds run by proteges of legendary investor Julian Robertson, the eminence behind Tiger Management. These funds, for many years, have been the stars—until lately. Much of their ill fortune owes to the tech slump that has slammed the stock market this year.
Tiger Global, which was founded by Robertson protege Chase Coleman and boasts $75 billion under management, suffered a 14.3% slide in valuation in April, which combined with earlier losses means it is down more than 50% for the year. This is a dramatic reversal of fortune for the fund, which scored double-digit gains for years through 2021, when tech seemed unstoppable.
Robertson founded Tiger Management, one of the earliest hedge funds, in 1980. Like his disciples, he once had a strong focus on technology, although he wisely forecast the bursting of the tech bubble in 2000 and backed out of the sector. He closed his fund shortly after that, and invested in his proteges' funds.
His apprentices don't seem to possess the same prescience about tech's weaknesses. In recent months, despite evidence of tech's increasing unpopularity in the market, Tiger Global doubled down. For instance, regulatory filings show that in the first quarter the fund increased its position in cybersecurity provider CrowdStrike Holdings, which now makes up around 8% of its assets. Thus far this year, CrowdStrike is down 18%.
"Our recent public fund performance is deeply frustrating. Our business is set up with duration to weather storms when they arise," an investor letter from the company says. A spokesman for Tiger Global had no comment.
Another problem is Tiger Global's illiquid assets in venture capital: The firm made 116 early-stage venture deals worldwide in 2021, per PitchBook. VC valuations have been punished lately. To calm nervous investors, the firm has indicated it will cut management fees by half a percentage point to 1%, through December 2023. 
Founder Coleman worked for Robertson until 2001, when Coleman formed Tiger Global. Robertson bankrolled him with billions in startup capital. Coleman's fund was an early investor in Facebook (now Meta Platforms) and LinkedIn.
Another casualty among the Tiger Cub set is Coatue Management, which Phillipe Laffont runs. Laffont worked for Robertson as a telecom analyst in the 1990s. This fund also has about a tenth of its assets in private investments. Recently, investors tried to pull out $250 million from the $59 billion fund, but Coatue said it would reserve some of the asked-for redemption in a "side pocket," a special escrow-like account that would pay out later once things improve.  
Coatue lost 11% as of the first quarter, some of which owes to slides in its tech holdings. Among its top investments, digital payments firm Block's stock is off around 40% and electric vehicle maker Rivian Automotive is down almost 70%.
Viking Global Investors, run by Andreas Halvorsen (assets: $25 billion) was down 9% as of April. Halvorsen, who also worked for Robertson in the 1990s, has large positions in the monster tech companies that used to dominate the S&P 500, such as Microsoft and Amazon. These stocks are down 17% and 25% respectively this year.
Coatue and Viking didn't return requests for comment.
Related Stories:
What Will Be the Best Future Tech Plays? Not the Big Five
Giant Tech Stocks Primed for Another Slide, Says Sage
The Old Tech FAANG Is Dulled, But a New Version Has Promise
Tags: Andreas Halvorsen, Chase Coleman, Coatue Management, Julian Robertson, Phillipe Laffont, Tiger Cubs, Tiger Global, Viking Global Investors