Tag:
Mike Wilson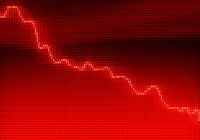 Risk
The firm's Mike Wilson urges the use of a 'barbell strategy' to cushion the blow from a downturn—or higher rates.
Market Moves
Rotation blues: Tech, small-caps, and utilities are off now, with homebuilders among those that could get dumped next.
Market Moves
Trump's axing relief package talks till after the election won't harm the recovery, Mike Wilson argues.